Say hello to
Synrgy360

for a fun, exciting and energetic workout experience
Looking for something new? Or fancy working out without it feeling like exercise? Want to engage in playful activities, whilst testing both your movement and muscular capabilities?

Whether you're looking to give suspension training a blast, give the punch bag a good thrashing, or take your tough week out on the rebounder, we've got the exercise solution for you.

The Life Fitness Synrgy360 system brings together equipment that is designed for everyone, whilst our expertise at Total Fitness means we have created a training space that can become essential to the heart of our offering.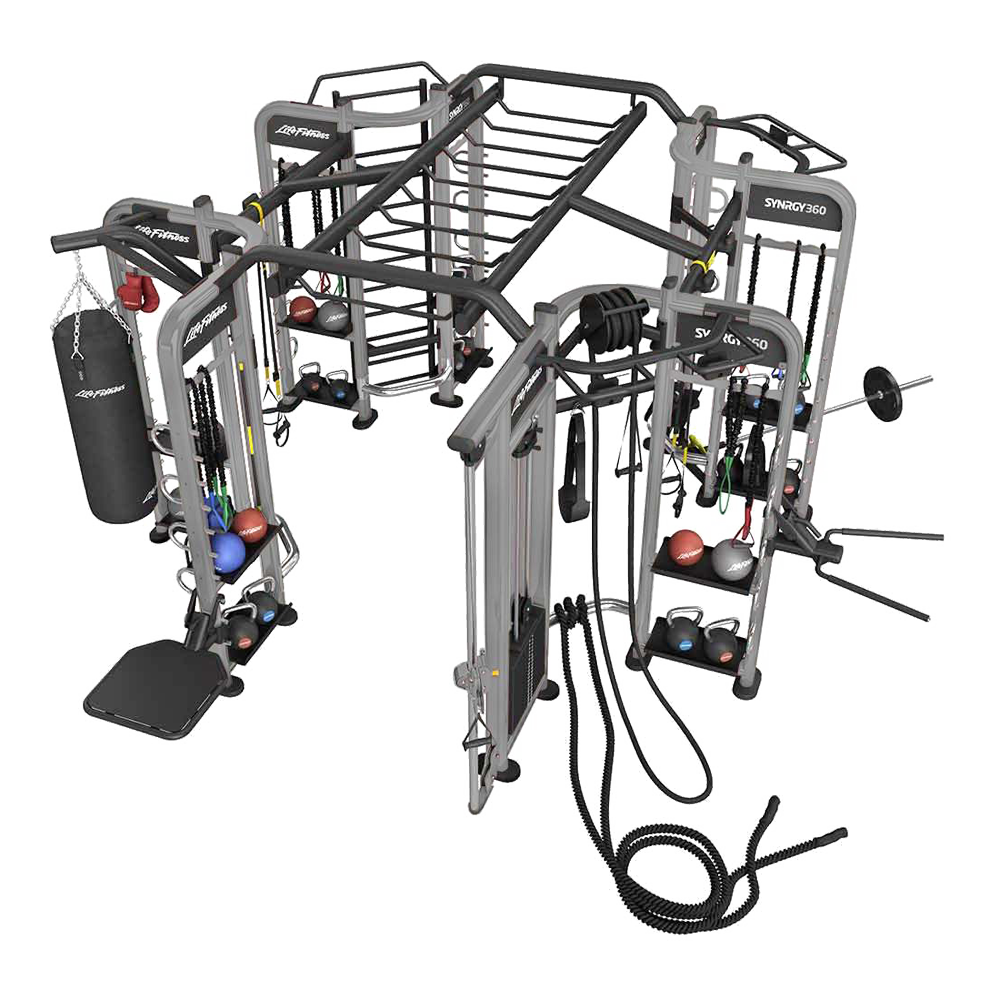 You'll be able to give multi-heighted step ups your best effort, swing from the pull up bars, or do chin ups on the rock grips. Whether you're seeking to improve your stamina, strength, power or flexibility, you now have the training tool to help you achieve your goals.

The Synrgy360 set-up could be considered extremely functional since you can replicate everyday movements in a multitude of manners. Depending on your abilities and your exercise ambitions, you will certainly find something that suits your needs.

So be sure to come and give the Synrgy360 a go! Try it out, and should you want any guidance, please speak to a member of the Total Fitness gym team. We'll be more than happy to walk you through some exercise options, training protocol ideas, and we'll of course accommodate your needs, providing both progressions and regressions according to your capabilities.

We look forward to seeing you on the Synrgy360 soon…
Want some
advice

?

Call our friendly, professional team