Beth Tweddle Gym Stars are holding FREE taster sessions for children of all ages in the following Total Fitness clubs...
To find out more and book your places, click here 👉 www.totalgymnastics.co.uk/events-tga
Beth Tweddle Gym Stars is a gymnastics course designed for children aged 2 - 7.
Children learn the basic fundamental moves of the sport, have fun, make new friends and achieve badges, certificates and stickers on the way.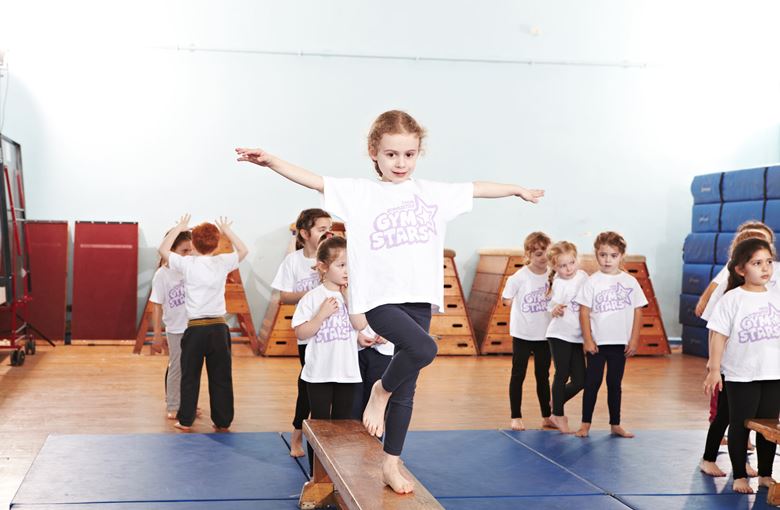 Gymnastics is a great way to give your child confidence and develop flexibility and movement in a controlled and supervised environment. I do believe we can find and develop real gymnastics stars of the future through our programmes.

Beth Tweddle
What makes Gym Stars different?
The Gym Stars programme is written by Britain's most successful female gymnast, Beth Tweddle and a team of experienced coaches and tutors. 
Although there is a Lead Coach at each venue, your child will have their own personal coach and work in a group of no more than 8 gymnasts to 1 coach. They will be grouped on their ability to allow the coaches to learn more about the children on an individual basis and cater specifically for their needs within the gym.
Coaches are specifically trained to teach "the Gym Stars way" – creative, structured and fun.
There are motivational rewards throughout the term with stickers, star gymnasts awards and Gymnast of the Term.
Where are the lessons?
We currently offer lessons at the following Total Fitness clubs, you don't need to be a member of Total Fitness to take part and you can book your child's place through the Beth Tweddle Gym Stars website.
Altrincham
Aintree
Bolton - Term starts 8/4/17
Chester
Prenton
Preston - Term starts 21/3/17
Walkden - Term starts 5/4/17
Whitefield
Wilmslow
Wigan - Term starts 20/3/17
Wrexham