Curved Treadmills

at Total Fitness

Now available at Wilmslow, Walkden, Chester, Altrincham and Prenton

Learn More
Speedfit
Curved Treadmill
Say hello to the eye-catching, self-powered, electricity free Curved Treadmill. This is a great piece of kit no matter your level of expertise or fitness. You create the momentum unlike a flat treadmill, this style of running means you train at your own pace, in your own style, and use more muscle groups at the same time.
Engage More Muscle Groups
Similar to running outside, the propelling technique is required to drive the running belt forward. This means you engage more muscles (glutes and hamstrings) throughout your run.
Become a Natural Runner
You will be encouraged to run on the balls of your feet which improves running performance and reduces the impact on your joints. More engagement of your core and trunk due to the need to run at the correct angle to power the treadmill forcing you to maintain the correct posture.
Burn More Calories
The Curved Treadmill has a higher mean average calorie expenditure in comparison to a flat treadmill. While walking 3mph for 10 minutes there was a 30-40% higher average expenditure.
Simple to Use
The Curved Treadmill is quick and simple to use as it is completely powered by the user. There are no buttons or electricity required and all you need to do to walk, jog or run is to jump on and move your body weight forward.
Safer than Motorised Treadmills
You will notice there is more grip on the treadmill because the surface differs from the conventional treadmill, there is also less friction making it safer to use and great for rehabilitation.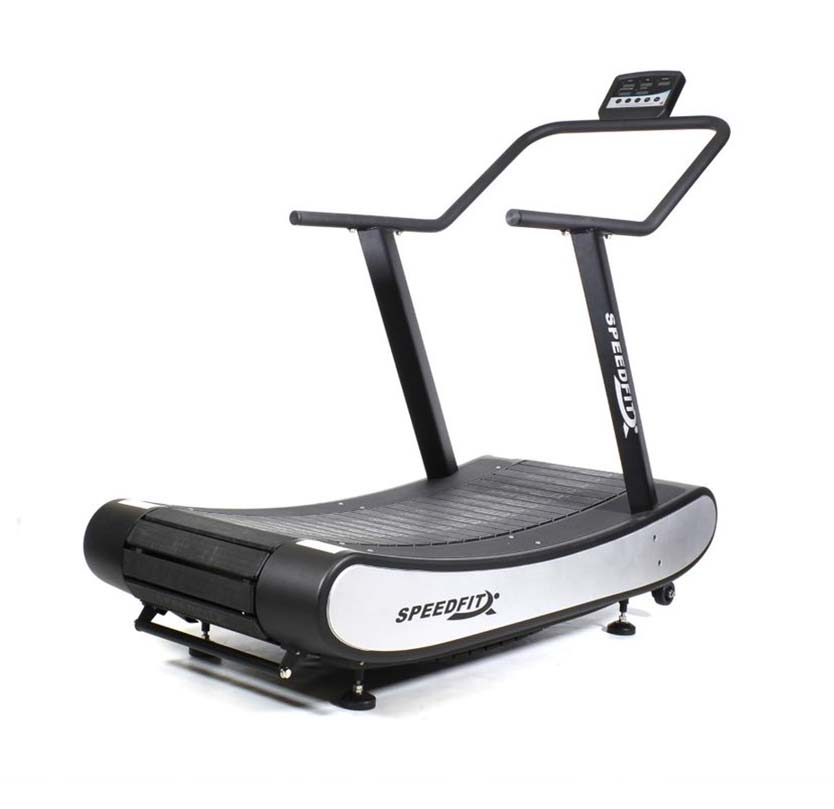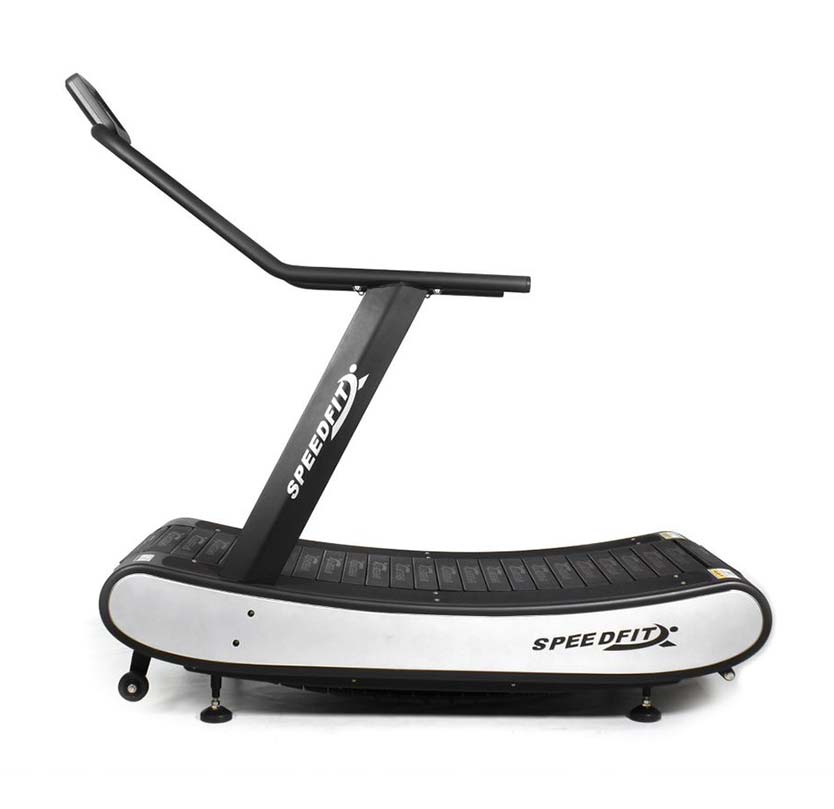 If you're more familiar with the traditional style of treadmills, do not worry you can use the Curved Treadmill in exactly the same way but with its own unique benefits.
Sprint Training
As there is no motor in the treadmill you can start your sprint interval quickly without needing to wait for the motor to turn the belt to a certain rate before sprinting.
High Intensity Interval Training (HIIT)
Adjust your pace to mimic road or running track intervals. A great choice if you're an elite level athlete as there is no speed limit you can go a faster pace.
Group Training
Easy to jump on and off as the running deck slows down immediately when you stop running. As you move from one exercise to another the treadmill allows for a fast yet seamless change.
Want some
advice

?

Call our friendly, professional team