Becky Adlingtons' SwimStars
Becky Adlington's SwimStars is a learn to swim programme designed for children aged between 3 and 11 years old. The programme teaches children to become competent, confident swimmers who could then easily make the step into a swimming club (or another aquatic discipline) should they wish to.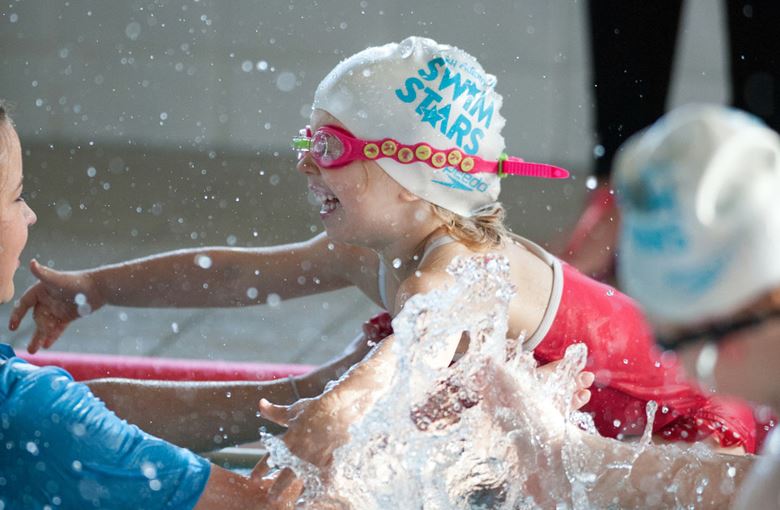 I am very proud of what I have achieved so far, but my journey is not finished yet. My vision is that every child in Britain will be able to swim by the time they leave primary school. Being able to swim is such a wonderful life skill, and I see this as my greatest challenge yet.

Becky Adlington
Why Becky
Adlington's

SwimStars

is different to other Swim Schools:

The programme is written by Britain's most successful swimmer, Becky Adlington.

There are motivational rewards throughout the programme to teach children important values and behaviours in being the best they can be, such as being a good friend, being respectful, and being determined, and provide a real opportunity for you and your child to celebrate magic moments during the swimming lesson programme

Teachers are specifically trained to teach 'the Becky Way' - innovative and fun!

There are dedicated resources for children, parents and teachers.
Where are the lessons?
We currently offer lessons at all Total Fitness clubs, you don't need to be a member of Total Fitness to take part and you can book your child's place through the Becky Adlington's Swim Stars website