Family health and fitness at Total Fitness
We at Total Fitness understand you would like to keep yourself and your family fit, health and active and we're here to help you achieve that aim. We've got plenty on offer in our Clubs to ensure that you as a family can be active and healthy in a safe and welcoming environment.
We've got loads of fun activities in our Clubs that you can enjoy as a family or individually and we have something for all ages for our younger members.
Group exercise classes
All of our clubs offer group exercise classes for our younger members to enjoy. These physical activity based sessions provide children with safe and structured environment to gain confidence to exercise.
The types of classes and timings vary by Club so please refer to the timetable to find out what's being offered close to you.
Becky Adlington SwimStars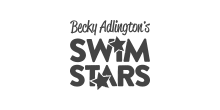 As well as the smaller pool which can be used by junior members of the Club, we have partnered with industry leading Becky Adlington SwimStars to provide structured swimming lessons for our younger members.
For older children (between 3 and 11 yrs old), we offer lessons through Becky Adlington SwimStars. This Olympic star backed swim school offers structured set of lessons designed to get children to be competent and confident swimmers by the time that they reach the age to leave Primary School.  The lessons are taught by instructors who are at least Level 2 ASA qualified and have been trained additionally to help teach young children to swim the Becky Adlington way.  With the quality of teaching being paramount, all of the lessons operate on a maximum six children to one instructor ratio.
Becky Adlington's SwimStars approach encourages children to enjoy swimming through an exciting award scheme with certificates and badges for the children to earn as they progress. The SwimStars approach is also based on the ASA (Amateur Swimming Association) Learn To Swim Framework which is an England wide standard.
Beth Tweddle Gym Stars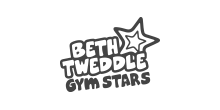 We've teamed up with another Olympic star but this time to provide gymnastic classes for our younger members. Beth Tweddle Gym Stars provides structured gymnastic classes in a safe and welcoming environment in three key stages:
Twinkle Stars (aged 2 -3): These are parents and child classes where together confidence is built exploring the fundamental movements of gymnastics under the guidance and supervision of the qualified coaches.
Bright Stars (aged 4-5): This fun and friendly class for slightly older children offers more independence from parents and is a structured approach lead by the fully qualified coaches. Training begins on the various apparatus under close supervision
Shooting Stars (aged 6-7): In these classes, more independence is offered to the children to work on the key skills necessary for the development of their gymnastic moves with the use of apparatus.
For children who are aged 8 and over, there is the Total Gymnastic academy which continues the development pathway.
All the Gym Stars programmes follow a clear development pathway which rewards children for their achievements with badges, stickers and certificates.