Best winter walks in the North of England
Best winter walks in the North of England
Fewer things warm our cockles more than getting wrapped up for a winter walk with family and friends (both two and four-legged).
We all have those favourite routes we've tried and tested in recent years, but how about branching out further afield this winter?
We've rounded up five of our favourite walks in the North of England so you can get planning your next winter wander – just don't forget to dress for the weather with suitable clothing and footwear.
Gibside, Gateshead, Tyne and Wear
Gibside is a Georgian landscape garden that's beautiful in winter.
Many of Gibside's protected species such as bats and great crested newts will be tucked up for winter, but you'll have a great chance of seeing roe deer, red kites, winter birds and maybe even an otter or a fox, if you're lucky!
There are plenty of benches on the way round if you need to catch your breath and a cosy tearoom at the end (try the homemade soup).
Allow between two to three hours for this five-mile (8km) walk. Dogs are welcome on a lead.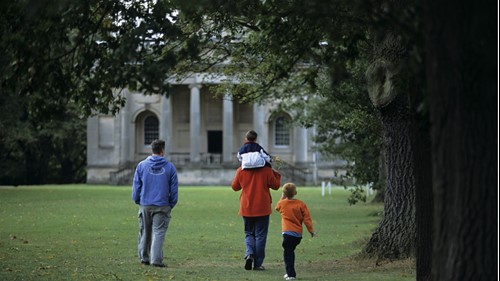 Nostell Priory Obelisk Walk, Wakefield, West Yorkshire
This parkland is a stunning mosaic of interconnecting habitats, with pockets of ancient woodlands, traditional grazing pasture and wild flower meadows.
During a winter visit, you may hear the knocking of a lesser-spotted green woodpecker ringing out in the mature oak trees. Take a stroll to the impressive 17th century Obelisk Lodge and discovery a little bit of local history.
Allow an hour for this two-mile (3.2km) walk. Dogs are welcome on a lead.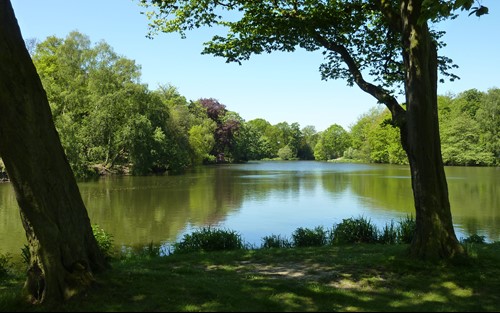 Heaton Park, Prestwich, Manchester
Heaton Park is the biggest park in Manchester and the largest public park in Europe.
Covering more than 600 acres there is plenty of space to enjoy a winter walk at your own pace. Heaton Park Hall sits in the middle of the park and there are also playgrounds and plenty of woodland to explore – something for everyone on a winter's day!
This walk can be as long or short as you like, with maps dotted around to guide you. Dogs are welcome.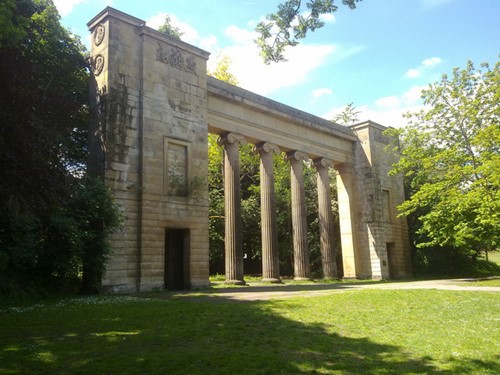 Astbury Mere Country Park, Congleton, Cheshire
Escape the hustle and bustle of the high street bargain hunters and enjoy a waterside walk around the peaceful Astbury Mere. There are wildflower meadows and views across the mere towards Congleton Edge and Mow Cop.
The park has a visitor centre, easy access trail and Community Orchard, plus the walking paths are designed for all weathers so it won't matter if Jack Frost has been to town.
Allow 30-45 minutes for this 1.2-mile (2km) walk. Dogs are welcome on a lead.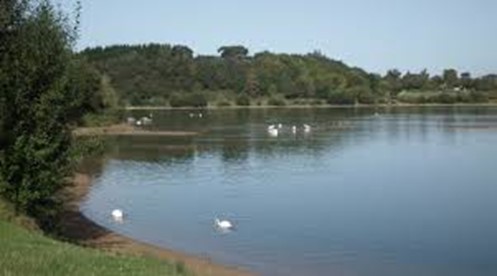 Lever Park and Rivington Pike, Rivington, Lancashire
This is a winter walk worth travelling for as on a crisp, clear day, views reach as far as Blackpool Tower, Jodrell Bank and the Isle of Man.
There are numerous walking routes to choose from thanks to the managed woodlands, rougher moors and formal gardens, plus dogs can run free under your supervision.
Allow at least an hour and a half for this 3.7-mile (6km) walk.