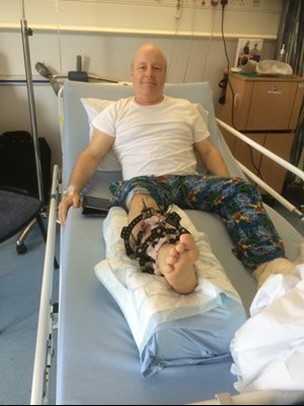 TF Prenton member Steve Lockwood's story!

Another brilliant #TotalTransformation story of pure determination, well done Steve!

"I shattered my right tib & fib back in March 2014, and I was told late 2015 that they were going to have to re-break it and start again, as it was all misaligned. I decided to join Total Fitness in order to get myself as fit as possible prior to the operation, which eventually took place April this year. As I had become so motivated I continued to train even with a Taylor Spatial Frame fitted! The friendly staff are always there to give support and help when required. Thank you so much!"


Have you got an amazing story to share? Go to https://www.totalfitness.co.uk/members-transformation/ to tell us about your story and be entered to win a year's free membership.