Spring Clean Your Fitness Routine
Is it just us, or does it seem like England as turned into Narnia and we have an eternal winter? Well, despite it still being a little nippy outside, there is hope. Today is officially the first day of spring and at the weekend the clocks go forward – hoorah for the light nights and the long days! Now, don't get us wrong we love winter; the cosy nights in and the roast dinners but enough is enough. We're sick of the snow ruining our trainers and we're craving some spring sunshine.
By now, the workout routine you started in January might be starting to get a little tedious and it may be time to switch it up. So, we've taken a look at how you can spring clean your workout routine!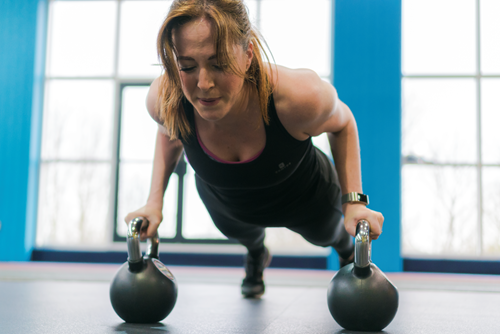 1. Review your current workout plan and ditch anything you hate
Is there one session a week that you dread? Is there a class that you hate but go to week on week because it's supposed to be good for you? Well, it's time to ditch it. Keeping fit and healthy should be enjoyable, plus it's more sustainable if you're doing what makes you happy. Replace that dreaded session with something you enjoy and you'll instantly see a difference in motivation for going to the gym.
2. Change up what your currently doing
Chances are if you've been doing 5k on the treadmill 3 times a week since the start of the year or if you've done exactly the same weights routine, then you're probably getting a little bored. So it's time to step out your comfort zone and switch it up. There are tons of benefits to mixing up your workout routine. Firstly, it can help you break through a weight loss plateau as when you do the same activity all the time your body gets used to it and becomes efficient and eventually that adaption will mean you will burn fewer calories even when you're doing the same amount of exercise. The world is cruel right?! If that hasn't convinced you to switch it up, then did you know that changing your routine can also help prevent injury? Whilst it is tempting to stick to the safe exercises you know how to perform properly. Doing the same thing over and over again means you can overuse certain muscles and joints – switching it up will give them a chance to rest and recover.
3. Change your workout soundtrack
Do you have that one playlist that you always play the moment you step in the gym? As much as you may love the songs on the playlist, listening to the same music every time you work out might be the culprit to what's making your sessions seem monotonous. So, add some new tunes to your playlist ready for your next session. Don't listen to music? Now is the time to give it a go, research shows music distracts people from pain and fatigue, elevates mood, increases endurance, reduces perceived effort and may even promote metabolic efficiency.
4. Make your social media a source of inspiration
Instagram, Facebook, Twitter and Pinterest are all great sources for inspiration, motivation and new workout ideas. Follow the right people and all you need to do is open your insta feed and you'll instantly want to go to the gym. Ok, maybe that's a bit dramatic but following the right people certainly can help. We post weekly workout videos, so if you're looking for some workout inspiration you can find us on Instagram, Facebook and Twitter. We also love Emily Skye, Carly Rowena and Callum Melly.
5. Sign up to a fitness event
Preparing for an event – whether that's a run, triathlon or power lifting competition can help you focus your training. It can be a great way to get you to switch up your training and try something new. Never been a runner? Signing up to that local 5k will motivate you to get pounding the pavements and who knows you might even discover a new passion in the process. Need some ideas on what to sign up to? Earlier this year, we compiled a list of fun events – you can find it here.