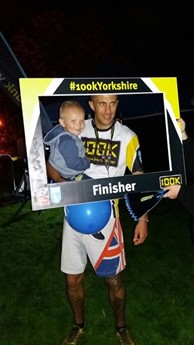 TF Whitefield member Scott Richards' incredible story of achievement!

A 100k race over the Yorkshire Dales, wow! Well done Scott that is a real achievement!

"After taking a step away from Maui Thai, I was looking for a new challenge so I entered a 100k race through the Yorkshire Dales, (West Yorkshire's Denby Dales), which heads west towards Holmfirth, of Last of the Summer Wine fame, were we head up onto the moors, on the western edge of the Pennines. I came 4th overall with a time of 15 hours and 9 minutes"


Have you got an amazing story to share? Go to https://www.totalfitness.co.uk/members-transformation/ to tell us about your story and be entered to win a year's free membership.