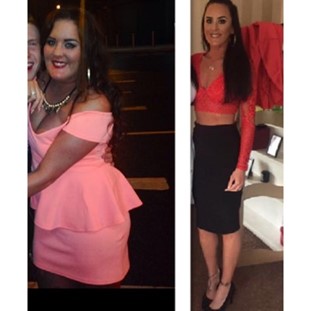 TF Whitefield member Pillipa Gemmell's story.

There's saying I want to and there's I will… Well done Pillipa on your #TotalTransformation!

"I started my gym journey late August 2015 and with only motivation and watching things on YouTube, I trained myself. No FAD diets or personal training sessions, all on my own. There where times were it was trial and error, but everything fell in to place. It took me nine months to lose five stone and now I'm focusing more on toning and creating a happier relationship with my body. As a woman I found it difficult to not associate the number on the scales as an achievement or happiness, but how I felt was meant more than that. I recently went on my first holiday since loosing the weight at the age of 26, and it was the first time I've ever had bikini pictures, I couldn't be more happier with the results!"
Have you got an amazing story to share? Go to https://www.totalfitness.co.uk/members-transformation/ to tell us about your story and be entered to win a year's free membership.