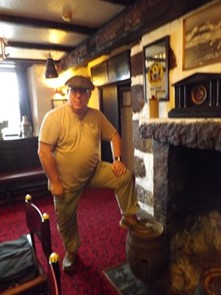 TF Lincoln member Peter Shepherd's story!

Lincoln member Peter Shepherd changed his life for the better with the help of Total Fitness!

After 5 years of knee operations, my weight had ballooned to over 24 stone, my motivation was nil, and my self worth was zero. I realised I had to do something, and so in January 2016 I joined Total Fitness, and met Personal trainer Amir Unsworth. He showed me the exercises I could do, and slowly over a period of ten months, my weight has reduced by six and a half stone, my dignity and self worth is now normal!
I did hit a plateau after about six months, but Amir helped me over that, I would recommend Total Fitness to anybody that is in my situation, because I was never made to feel that I was not normal, but you have to stick with it, and when you say you have changed your life, you can mean it.


Have you got an amazing story to share? Go to https://www.totalfitness.co.uk/members-transformation/ to tell us about your story and be entered to win a year's free membership.