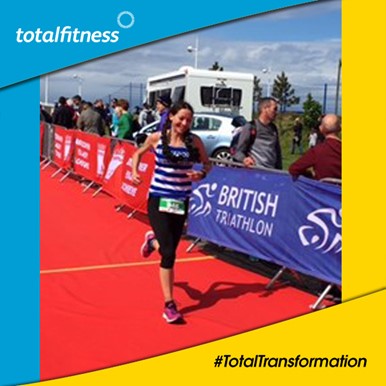 TF Sefton member Michelle Burf's amazing story of achievement.

We are completely overwhelmed by your #TotalTransformation stories, we are really enjoying reading each members' own personal achievements. Michelle's story again, shows exactly what can be achieved by training and working hard. Well done Michelle on everything you have achieved!

"I never did any exercise until learning to swim at age 36. I never even ran for a bus.

I took adult swimming lessons at my local council pool, then decided to join a 'proper' gym, and joined Total Fitness.

I thought that all the exercise would encourage me to quit smoking and eventually I did (it took a while though!) and now I'm a non-smoker, have run almost 50 marathons, 2 ultra-marathons, I regularly take part in open water swimming, and this year I did my first triathlon.

Not bad for someone that never even used to run for a bus!"

Have you got an amazing story to share? Go to https://www.totalfitness.co.uk/members-transformation/ to tell us about your story and be entered to win a year's free membership.