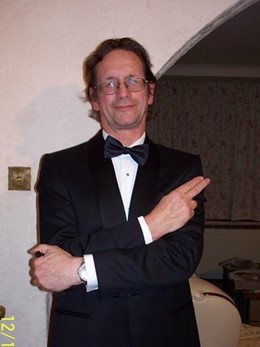 Congratulations Mike Hipperson on coming second in our members #TotalTransformation campaign. Well done on your #TotalTransformation and enjoy your free 6 months membership!

After my partner sadly passed away in June 2016, I was overweight, very unfit and at a loss as how to get my life back on track. Looking online for some inspiration I came across the Total Fitness site and saw that each centre had a swimming pool. As I had been a keen swimmer in my youth, I decide to visit the Whitefield Gym to see the facilities. The manageress, Helena Taylor, kindly showed me around the gym and pool areas - and I expressed my desire to get back into the water as I felt that it was far more beneficial for someone my age (67), than over-stressing myself with weights and treadmills.
She gave me a one day pass to try out the pool, and I returned the next day to see what I was still capable of. This was the first time that I had been swimming since September 1991 when I swam in the Med off Kavos, Corfu on my last proper holiday and to show how unfit I was, it took me 2 full hours to do 10 lengths of the 25m pool! Since then I have knuckled down, started eating a better diet and pushed my fitness regime harder by visiting the gym virtually every day. Now, just a few months later, I have lost nearly 2 stone and now do 20 lengths of the pool in half an hour! Thanks to a Dive In session organised by Speedo, I also learnt some better techniques. I would recommend to anybody of my generation to try swimming as a good, all round exercise regime to get fit and stay healthy. It's no good sitting at home staring at the electronic goldfish bowl like I used to do, and moaning that your doctor has put you on more pills for blood pressure or cholesterol issues. Get up! Go out and DO SOMETHING ABOUT IT!!!