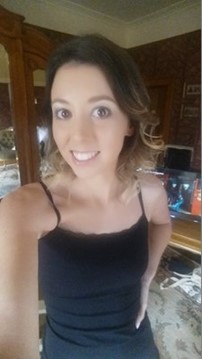 TF Wrexham member Brown's story of overcoming her worries!

A #TotalTransformation story of how Wrexham member Lara Brown have overcome her own personal worries!

"This time last year I would have said "I don't do gyms... I can exercise at home if I want to for free" Ask me now and it's a different story. It's not about the money, now I think are you strong enough to go to the gym, can you handle getting out of bed when you don't want to face the world? Can you put your shorts on and cycle for an hour wondering what people think of you? Getting dressed in changing rooms and wondering whether to use a cubicle so nobody can see you? After cycling, weightlifting, swimming and running, I built my strength within my confidence and mentality to get over those negative thoughts and release my positive ones. I can now admit I am proud of myself for doing it and so should everybody else! Physical activity improves mental actions. You can't put a price on that!"


Have you got an amazing story to share? Go to https://www.totalfitness.co.uk/members-transformation/ to tell us about your story and be entered to win a year's free membership.