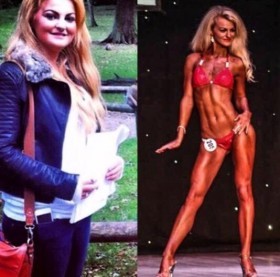 I used to be pretty athletic and then commitments got in the way and I started making excuses. I'd gained a lot of weight reaching 13stone 4lbs. 
After being called fat constantly, I decided to change my ways and battle the bulge. Once I started seeing how well I was doing I decided to take on a comp prep coach and enter my fist bikini competition. Which I then went on to place in the top 5.

I am now a proud bikini competitor. I cannot wait to see what I can achieve next year!