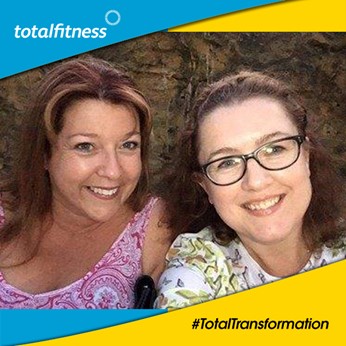 TF Prenton member Joanne West's inspirational story!

Being a member of a gym plays a much more important role in someone's life than just being somewhere to train. It's somewhere that plays a role in changing their life for the better, no matter what the situation is, there's a part that the gym plays in bettering that persons life. That's exactly the case for Joanne West and her family! Wow! A truly inspirational story, well done Joanne keep up the good work!
"I really wanted to set a better example to our young son, and break the modern problems of most young children of staying in and playing on the IPad and Xbox. We joined TF Prenton as a family as part of my weight loss programme, 6 months in and we're all fitter and healthier! I am an amazing 4 stone lighter and counting… and play squash 3 times a week.

After being diagnosed with cancer and going through operations and treatment, I now fully value good health – and Total Fitness is now a massive part of our family's routine.

My son still has weight to lose, but now I feel confident that it will all go but, more importantly he will be heart healthy.

I genuinely believe that my recovery wouldn't of been so successful without my new approach to a healthier lifestyle, and Total Fitness plays a massive part in that!"

Have you got an amazing story to share? Go to https://www.totalfitness.co.uk/members-transformation/ to tell us about your story and be entered to win a year's free membership.