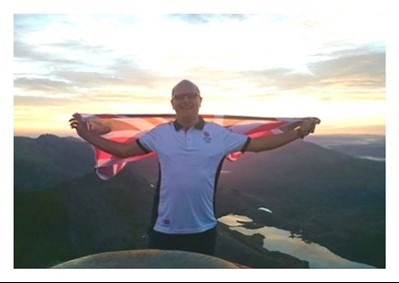 In August last year, at the age of 49, I decided to put together a bucket list of 50 things to do before I turned 50. I asked friends, and the young people I work with, to come up with ideas to help me fulfil this goal. Some of the suggestions were funny, inspiring and quite a few were challenging. My favourites which I achieved through training at Total Fitness Crewe, were swimming the equivalent of the English Channel in one calendar month and seeing the sunrise from the top of a mountain!
One of my earlier goals was to build up to 100 continuous lengths of the pool (50x50m), which I did at the beginning of my challenge year in August 2015. Although I am not a very strong swimmer, only learning to swim at the age of 15, I persevered and in January completed 15 x 100 lengths of Crewe Pool by the end of the month. (37 500 metres or 23 miles)
In August 2016, at the end of my challenge year, I fulfilled my dream of walking up Snowdon in the dark; camping there and waking up to see the sunrise on my 50th birthday. Weeks of gym visits on the cross-trainer, rowing machine and weights helped motivate me to finish the year on a high! Since my 50th birthday I have decided to make the bucket list a continuous activity adding more challenges as others are completed. Hopefully this will help me get fitter but also keep life interesting and challenging!