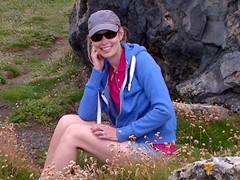 TF Hull member Gillian Mckenna's story!
Another example, how the gym can transform a person's life for the better! Well done Gillian!

"My motivation for joining Total Fitness was perhaps different to the norm. I relocated from Scotland to Yorkshire in summer 2015 and didn't really know anyone, and working from home, I felt very isolated. I thought that joining a gym might be a good way of meeting people and improving my fitness levels, which would give me the sense of emotional and physical well-being I was looking for. Joining Total Fitness transformed my life and has given me a renewed sense of confidence, a circle of amazing friends and I'm fitter, healthier and happier than I have ever been!
Thank you Total Fitness!"

Have you got an amazing story to share? Go to https://www.totalfitness.co.uk/members-transformation/ to tell us about your story and be entered to win a year's free membership.