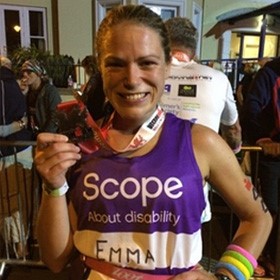 The past two years I've done a full Ironman, but relatively easy ones (by that I mean flat and fast with a swim in a lake to start), but I hadn't done a full on Ironman branded one. This was my year. I'd entered Ironman Frankfurt with my dad and we'd spent that past year preparing. We're both Total Fitness Altrincham members and spent loads of time over the winter months doing conditioning work and brick sessions, and plenty of swimming of course! July came and we made our way to Frankfurt, and all was going swimmingly during the race until disaster struck and my dad became hyponatremic and was vomiting his guts up. I'd caught him on the cycle and was trying to get him through the run as he was desperate to finish (his 7th ironman at the age of 57!), but it became clear it wasn't going to happen. So, because we're a team, we stopped together halfway through the marathon. Obviously we were both gutted, and I had huge unfinished business. 

I managed to get a last minute entry (2 months before) to Ironman Wales to raise money for Scope. Keeping the motivation to keep training was so hard, but using the fantastic swimming facilities at TF helped! The day came and it was by far the hardest thing I have ever done: the 2.4 mile swim was incredibly rough with people being sea sick and 40 people being pulled out of the swim; the 112 mile bike was crazy hilly; and the 26 mile run was also very hilly and very hard! But in just under 15 hours I crossed the finish line! I am so proud of myself, as is my dad because this was for him. I also managed to raise £1300 for Scope on the process. 

I'm so lucky to have such great facilities on my doorstep (I live a 5 minute walk away!) and such great support!