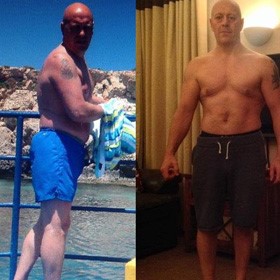 In 2007 I had a major motorcycle accident when a truck pulled out in front of me.
My injuries included 12 major breaks and multiple minor breaks in my right leg and hip, my family was told at best I would lose my leg and worst I wouldn't make it through the night. But I lived and they saved my leg, although I was in a wheelchair for 6 months and on crutches for 18 months and my weight went up to 16 and a half stone.
Determined to recover, I went to a gym but struggled, my thoughts were to get an instructor so I joined Total Fitness and started training with Adam 3 days a week and 1 day on my own. Now I'm 14 stone!
My next chapter is a full hip replacement but I aim to be straight back in the gym after.