Chris Blackburn's daughter Ilysia's story!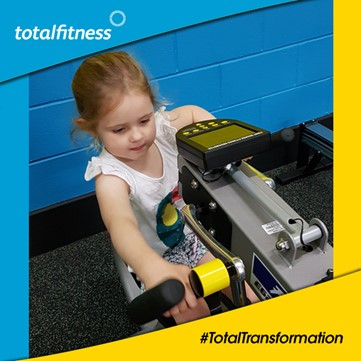 TF Wilmslow member Chris Blackburn's daughter Ilysia's story
Isn't just adults lives that the gym can have an impact on! Well done Ilysia on everything you've achieved! Keep on working hard.

"My story is about my young daughter, Ilysia. She is 4 years old and has been a member of Total Fitness since she was born. Up until a year ago she was incredibly shy, had a fear of any man other than me and absolutely would not leave my side. Now, at 4 and half years old she goes to Total Fitness 3 times a week, taking part in all the children's classes and absolutely loves running around the big track.
Her confidence has grown immensely and now encourages me to go to the gym so that she can come with me.
She likes all the staff she comes in contact with and has a big smile on her face for everyone she meets at the gym. Being able to exercise regularly in a fun and exciting environment has been a huge benefit to her and now she can't live without her weekly gym fix, and to top it off she's one of the fittest 4 year olds in her new reception class!
Thank you Total Fitness!"

Take a look at our family fitness page… https://www.totalfitness.co.uk/timetables/

Have you got an amazing story to share? Go to https://www.totalfitness.co.uk/members-transformation/ to tell us about your story and be entered to win a year's free membership.