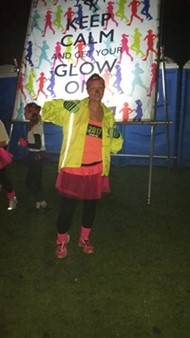 TF Bolton member Catherine Walker's weight loss story!

Another example of hard work and determination! Well done Catherine, on losing two stone in four months!

"I joined Total Fitness to lose weight… I had got to the stage were I didn't like to socialise anymore. due to being unhappy as I was over weight. Over four months I have been to the gym four times a week and worked really hard!
After four months I have lost two stone... I have just taken part in Glow in the Park 5k and completed the course! My next goal is 10k, hopefully in six months' time. Thanks to Total Fitness I am starting to feel so much better about myself and looking forward to enjoying Christmas with friends and family."

Have you got an amazing story to share? Go to https://www.totalfitness.co.uk/members-transformation/ to tell us about your story and be entered to win a year's free membership.