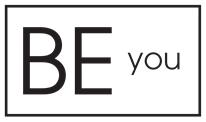 My name is Kim, well I'm better known as Coach Kim in Worsley, I'm 28 years old and I've been a member at Total Fitness for 12 years.
In that 12 years, I have come a long way, lost a lot of weight and become a totally different person. I have myself, friends, family and Total Fitness to thank for my journey.
I have been a sports coach in primary schools in Salford for nine years, and I have recently changed my job slightly, I now work in one primary school as the Sport and Wellbeing mentor. My aim is to 'Keep Children Active' and promote the love of sport, fitness and healthy living to children in my school, across Greater Manchester and hopefully, eventually to children across the UK.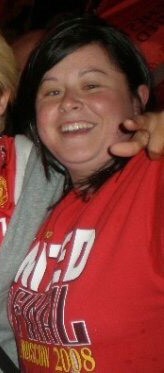 This picture above was nine years ago. This was probably me at my biggest.
Now I was very happy in this picture as United had just won the Champions League final in Moscow but the true story is I wasn't very happy and my weight was a big issue.
But I can tell you now I'm the happiest I have ever been, as this recent photo shows... just happy and loving life.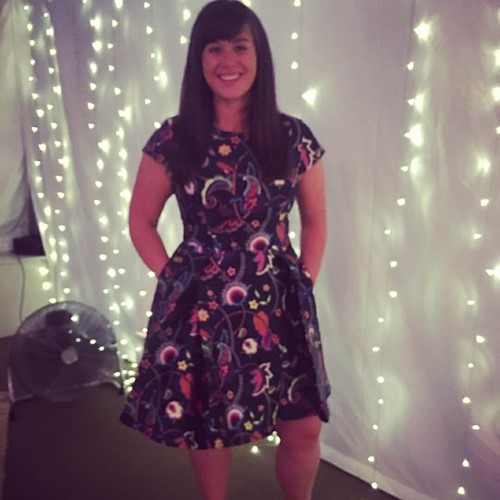 A little bit about my fitness journey
Sport has always been my passion but healthy living wasn't important to me. I didn't realise how big I was getting and just kept eating and eating.
I think it started in high school, I used to have a sausage roll AND a sausage barm at morning break, followed by chips and gravy for dinner then I'd go to the shop on the way home, eat about four packets of crisps and then have tea!
My mum always tried to feed me healthy food but I never listened and would hate her healthy teas. I just wish I'd been taught more about healthy living and food choices when I was in school.           
          
I started my weight loss journey when I was about 19/20, and I was very lucky to have a friend (Helen) who helped me achieve my goals.
The agreement was I would get weighed every Friday at the gym. I worked out at Total Fitness 4-5 times a week, cut out chocolate, sweets and crisps, didn't touch a takeaway or McDonald's (I used to eat this a lot).
Each week I'd get on the scales and I'd lose weight - I remember that feeling of determination and I felt so proud of myself. I wasn't on a really strict diet; I just basically started leading a healthier lifestyle.
After 12 months I'd lost a cracking five stone, I felt amazing!
I turned up to parties and people were in shock and were so proud of me. Since then, I've lost a total of just under eight stone, and even though I've yo yo'd slightly throughout this time, I'm feeling so much healthier, happier and I love working out, coming up with workouts and enjoying sport.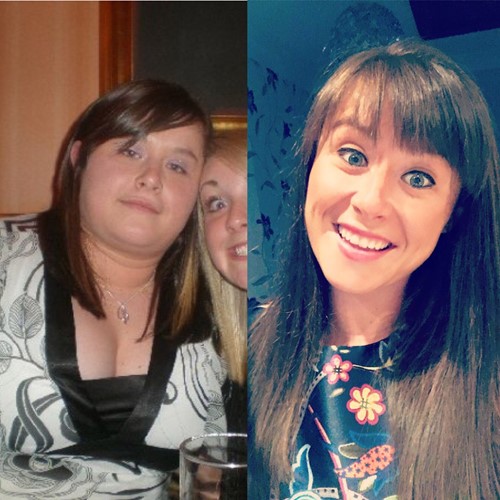 People might think you don't have to be skinny to be happy – I totally agree with that, I've never been skinny but I am happy now my lifestyle has changed. Nothing is impossible; all you need is will power and determination.
Be happy and believe in yourself.
Coach Kim
Follow Kim on Twitter and Instagram for more inspiring tips and tricks.
Read Kim's next blog, The Benefits of Working Out With Friends...