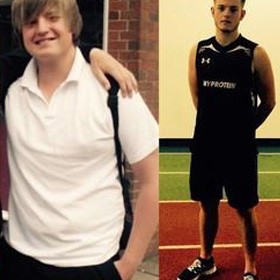 At 16 stone 7lb I had a big appetite and little understanding of nutrition and fitness, but I wanted to change my lifestyle choices for the better. I started by running and clean eating, over a year I lost 5 stone and by the end was competing in 10km races and coming top 10 out of 1000, I felt great, I had done it!
I was 11 and half stone then my interests turned to gaining lean muscle mass in the gym.
I am now 13 stone 4lb at 6ft 2 and now working at Total Fitness Preston. The fitness industry changed my life and I am now dedicating mine to help others like me achieve their goals.
I am now currently doing a nutrition and exercise science degree and I am always looking to increase the knowledge I've gained over the last few years and very excited to see what my next goals are!