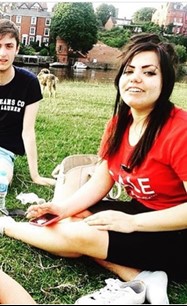 TF Chester member Amy King's weight loss story!

Hard work and healthy eating, the key to achieving what you want! Well done Amy on everything you have achieved!

"When I started the gym I weighed 12 stone and a size 12/14. I was really unhappy and wanted to lose a lot of weight! With a lot of hard work in the gym and healthy eating - I managed to lose over 3 stone and was a size 8! I've started using the weights a lot more whilst being in the in the gym and I love it! I love going to the gym and getting a sweat on, makes me feel lots better about myself!"

Have you got an amazing story to share? Go to https://www.totalfitness.co.uk/members-transformation/ to tell us about your story and be entered to win a year's free membership.